MEDICAL INDUSTRY
Precision Medical Equipment and Devices
Premium Parts provides precision manufacturing for medical equipment and parts through our rapid prototyping and low volume production services. Through creative and agile manufacturing techniques like 3D printing, injection molding, urethane casting, and precision CNC machining, Premium Parts works with some of the world's best medical equipment makers to accelerate innovation, scale manufacturing, and streamline the medical supply chain.
Our experience in manufacturing solutions for medical devices allows us to meet the health and fitness sectors' stringent and unique needs. We pride ourselves as a quality-driven, one-stop-shop for medical device innovation through the flexibilities of bridge tooling, low-volume production, rapid prototyping, and material diversity.
Our services are widely applied to making fitness trackers, drug delivery devices, dental apparatuses, prosthetics, health monitors and more.
We implore you to exploit our manufacturing range, no minimum order requirements, faster leadtimes, and mass customization techniques to get to the market quicker.

---
What Can We Make For You?
We use our range of in-house capabilities to make all types of medical devices, components, and parts. Some of the most common applications are:
• Diagnostic devices
• Wearables
• Ventilator equipment
• Testing apparatuses
• Prosthetic components
• Cartridges
• Medical beds and carts
• Implants
• Enclosures and housings
• Dental prostheses
• Personal protective equipment (PPE)
• Orthopedic components
• Anatomical models
• Biologically-engineered tissues
• Stents
• Ultrasonic equipment
• MRI components
• Surgical apparatuses
• X-ray machine components
• Electronic monitor devices
• Tables and panels
• Others
---
Our Material Options
Metals
• Titanium, Stainless Steel & Inconel
Premium Parts can make medical parts from titanium, steel, and Inconel. Titanium is widely used for its excellent strength-to-weight ratio. It is corrosion and temperature resistant, strong, light, and compatible. Titanium and titanium alloys may be applied for orthopedic purposes and pacemaker casings.
Stainless steel and Inconel have excellent strength and corrosion resistance. They are also capable of handling high-temperature applications. Stainless steel is widely used for surgical equipment and as an implant to repair bone fractures.
Rubber and Silicone
• Medical-grade Silicone rubber, TPE
Liquid silicone rubber and TPE are bio-compatible. Both are widely used in applications that involve implanting and skin contact. LSR and TPE both have excellent chemical, thermal and electrical resistance. It can be sterilized in autoclaves and gamma radiation, making it suitable for high-temperature purposes.
Plastic Resins
• PVC, POM, PEEK, PEI
PVC, PEI, and PEEK are the most common thermoplastics in medical manufacturing. PVC is suitable for making blood bags and blood tubing, while PEI can fit surgical skin staple uses. These materials can withstand heat from autoclaves without any loss of rigidity.
POM, PEEK, and PEI are all suitable for use as joint replacements
• Nylon and ABS
Nylon and ABS are often deployed in the manufacturing of medical devices and appliances. These materials are affordable and 3D printable.
---
Premium Parts Medical Manufacturing Services
CNC Machining Services
Use our 3, 4, and 5-axis machining centers to manufacture rapid prototypes and high-quality precision parts for your medical devices. Through CNC milling and CNC turning, Premium Parts can make precision medical services with tight tolerances and geometric accuracy right from your digital design CAD files. This process is fast and accurate, with no tooling cost and automated process control.
Injection Molding
Injection molding is excellent for mid to large volume production of medical-grade plastic parts. Our medical injection molding services use a steel tool and plastic resins to make plastic parts with excellent functionality, temperature resistance, and ease of cleaning to meet the medical industry's end-uses. Some of the parts you can make with injection molding include test tubes, kits, PPE, drug-delivery devices, containers, implants, and device casings/enclosures.
Medical 3D Printing Services
Our medical 3D printing services allow you to improve the orthopedic, dental, and surgical operations of your patients inside the room. Outside, our 3D printing can be used to make customized prosthetic parts, keying into your patients' critical needs. Through the use of light, biocompatible metal alloys, and plastic parts, medical 3D printing can help you make operation-specific tools to increase your chances of success. To get started, supply us your CAD file, and we'd take it from there.
Urethane Casting Services
Our polyurethane vacuum casting services are excellent for quick medical device prototyping, leaving you with a handful of parts to facilitate your marketing, financing, product development, testing, and prototyping needs.
Our casted parts are made from liquid silicone rubber. They have excellent cosmetic finishes that convey a premium look and feel to the essence of your medical equipment and devices. Vacuum casting is ideal for short production runs. Its affordability is also a great reason why it is widely used in the medical industry.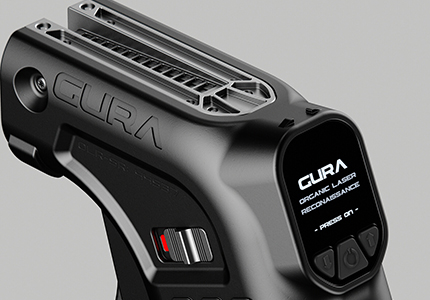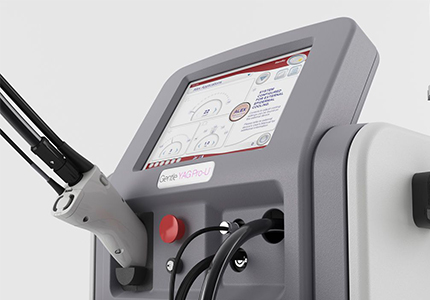 ---
Why You Should Work With Us
• Design Guide
Premium Parts provides all her clients with free design for manufacturing (DFM) analysis that is well tailored for the nuances of medical device manufacturing. Our design guide will improve and optimize your part for the cost-effectiveness, and precision performance demanded in the medical industry.
• Low-volume production
Premium Parts' medical device manufacturers to provide flexible production volumes, enhance project planning, budget optimization, and faster product development cycles.
• Rapid prototyping
With 3D printing, CNC machining, and Vacuum casting operations, Premium Parts can make quick iterations and product prototypes without expensive tooling costs. Our rapid prototypes are perfect for patent applications, functional testing, and regulatory evaluations.
• Bridge-to-market tooling
Mitigate capital risk with our bridge-to-market tooling that allows you to make functional parts in production-grade materials for quicker market entry and competitive advantage.
• Quality guaranteed
Be rest assured of our competence and the quality control analysis that goes into every step of producing your medical devices and components, from material sourcing to final product finishing. Receive high-quality parts that made to specifications and compliance with standards.
• Material range
Choose from over 20 plastic, metal, bio-materials, rubber, and rubber-like medical grade materials to make your part look, feel, and work as desired. We also offer raw material validation and testing to ensure that your parts are made to specifications.
• Precision and accuracy
Use our precision CNC machining turning and milling services to allow your medical parts to be made with intricate geometries, high precision, and tight tolerances.
• Improving lives
Premium Part remains committed to improving the lives of people around the world through high-quality medical services. In times like this, we have diversified our reach and added flexibility in our services. From test kits to protective equipment and ventilator components, we continue to collaborate tirelessly, allowing the medical frontline to deliver meaningful change and value in the fight against COVID-19.

---
Start Here
We invite you to make us your manufacturing partner and take advantage of our rich industrial technologies, manufacturing capacity, and material diversity. As a one-stop-shop, Premium Parts can help you with your entire product development and production from start to finish. We will also help you streamline your supply chain with faster leadtimes and cost-effectiveness that will get you into the market quicker.
Harness the power of our digital manufacturing and move from concept to prototype, prototype to final part with our rapid prototyping and low-volume production services.
Ready to get started? Get in touch with us and discuss your next project. After you upload your CAD design files, our project manager will quote you back in 24 hours. A team member will further reach out to discuss your design and any potential optimizations in line with our DFM guides.